Conversion Rate Optimization is truly the most significant performance metric for a marketer and the biggest leverage point for any business. Another truth is that driving conversions is an absurdly difficult and daunting task.
The continuously increasing competition on the web has increased the difficulty for marketers to attain their conversion dreams. That's the reason why marketers are often seen struggling with conversion rate optimization.
We're presenting tips and tricks for the same.
Chances are there that you already know about conversion rate optimization (CRO). But in case you don't, here's we provide a quick, dirty definition of CRO: It's the process of elevating the converting strangers to a website into paying customers, or generally, take the desired action on a given webpage.
Given its importance, it isn't an exaggeration to exclaim that conversion rate optimization is the jet fuel that yields great punch to drive the present-day marketing machine to the desired success.
What's Conversion Rate Optimisation (CRO) all about?
Conversion rate optimization means how effectively you convert your site visitors into leads, paying customers, or other actions they take on your website. These actions can differ widely between various industries.
An eCommerce site, for instance, will measure product purchases as conversions, and on the other hand, a landscaping services site might consider leads as their measure. Again, a software as a service website might count on sign-ups for a free trial.
Most importantly, CRO is only a metric among several that can-and do-set on the success of your site, and a high conversion rate doesn't necessarily equal business success. A website that has had just one visitor would attain a conversion rate of 100% in case that visitor converted; however, a single conversion won't keep the doors open.
Besides that, higher-cost conversions will generally have lower conversion rates in contrast to lower-cost conversions. However, the higher cost conversions will certainly generate more overall revenue. But what influences conversion rate? Keep reading!
What influences your conversion rate?
Relationship –

Do your visitors trust your brand?

Relevancy –

Is the product/service you're offering relevant to the audience visiting your site?

User experience

– Does your website's usability, design, and user experience make converting easy?

Cost of your product –

Less expensive products tend to have greater conversion rates contrasting to higher-cost products, as we mentioned above.

Business vertical –

How frequently will your website audience need to purchase the stuff you offer?

Copywriting

– How effective and clear is the language on your website encouraging the conversion?

Cost-to-value ratio

– What's the perceived value of whatever you're offering compared to its cost?
Setting CRO goals
How you scale your conversion rate is as crucial as how you gauge its success level. Simply divide your total traffic by your entire sales and get an average rate.
However it won't offer the insights you need to improve your digital presence of your business. You will need to rely on our analytics tools to provide proper performance measurements across traffic sources, devices, countries, segments, etc. This will help you adopt a more granular approach to sharpening your CRO efforts.
Hierarchy of conversions
First thing's first; everyone will need a website that works, and the basic functionality of the website forms up the foundational layer of what's known as the hierarchy of conversions.
Let's explain it the best way using Maslow's hierarchy of requirements, this implies that only when the most basic requirements are met, it can achieve more specific aims. The hierarchy of conversions makes a path from your website's basic functionality to the most specific CRO adjustments and tweaks.
Accessible –

Can people not just find but access your site on all browsers and devices? Really, at all skill levels? Do any barriers exist preventing access to the website?

Functional –

Does your website work perfectly? Is it free of technical errors and is secure?

Intuitive –

Does the website's conversion process proceed as the users would expect it to, or there are any unwanted gimmicks? Does it anticipate user struggles and offer solutions to the most common queries?

Usable –

Is the website user-friendly? Is it quick and navigable enough for your website users to reach the website's final conversion pages without struggle?

Persuasive –

Does your website make an effective argument favoring conversion? Does it generate interest, remove doubts, and provide social proof?
When optimising your website for conversions, it's crucial to start at the bottom of the pyramid explained up there and ensure that every singel base is covered at that level only before advancing further. This will ensure you enjoy the most out of your hard work.
Now that we've covered the basics, below are some tips for smashing your site's CRO to the top!
1) Reduce Your Website's Bounce Rate
Your site's bounce rate is what percent of total visitors left your site without visiting more than that page on which they landed. The lower your bounce rate is, the better it is for you.
If website optimization is crucial to you, this is something you have to improve.
Here are our top tips for beginning with:
Reduce adverts

Interlink blog posts

Keep content up to date

Improve readability

Add popular or related posts to the bottom of your articles

Increase website speed

Reorder posts on category pages and show the most popular

Test different anchor text for site navigation

Improve featured posts and images
You'll notice that getting your bounce rate anyway below 40% is going to help your SEO greatly.
2) Mobile Optimization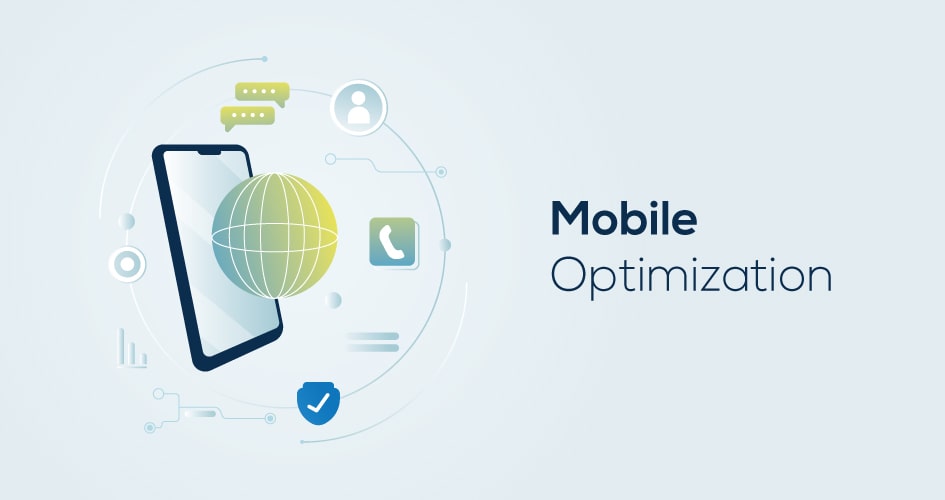 Having these stats in hand, it won't be an exaggeration to exclaim that the popularity of mobiles is set to outdistance desktop usage in the years to come. This realization is pushing several businesses to focus on their website's mobile versions compulsorily.
Modern-day discerning web visitors prefer to make their buys on the go, and that's the reason they look for and consequently demand a better user experience for smartphone devices.
Considering the changing consumer tastes and preferences, it stating that mobile sites will become the norm rather than exception pretty soon wouldn't be an overstatement at all.
Now, if you're truly looking forward to driving higher conversions for your online business, you'll have to optimize your websites perfectly for a better mobile experience. The target is to surprise your website visitors, both regular and occasional, with the best mobile experience, regardless of what device they are using. By doing that, you're targeting 100% of the audience of your website.
Remember, visitors who are thrilled by their experiences are effortless to convert.
Let's consider that instance of Walmart Canada, the Canadian division (headquartered in Ontario) of Walmart. After a traffic analysis, they found out that a huge percentage of their traffic was arriving through mobile devices.
Based on their research, they decided to go opt for a responsive/mobile-friendly website to ensure a thrilling experience across various devices. Resultantly, they increased their conversions by 20%. Besides that, their mobile orders were elevated by nearly 98%.
Talking about the non-responsive version of the Canadian Walmart site, it was terribly designed, and the loading time was very high as well. We're sure now you figure out the importance of a navigational responsive/mobile friendly and fully functional website to boost the customer-site relation.
We present you just 3 key points that you must remember while optimizing your website to boost conversions in the current day's highly competitive mobile-driven market.
Shall we reveal?
A. Improve Page Load Time
Mobile data networks are pretty slow as contrasted to wired network connections in most parts of the world. Slow load time because of the network delays account leads to an increase in cart abandonment rates, as per numerous studies and surveys conducted across the world.
Ecommerce giant Amazon exclaimed that a page load slowdown of just 1 second would cost them a $1.6 billion loss in sales revenue per year. Similarly, Google shared that by slowing does its search results by just four-tenths part of a second, they may lose around 8 million searches besides a few million adverts every day.
As per a report shared by Usabilla.com, over half of consumers want businesses to concentrate that their mobile sites load not more than 2 seconds, and they generally abandon the website if it consumes over 3 seconds to load. Hence, you need to optimize for mobile to increase page load speed.
There are several ways to do what we mentioned!
You can contact AccuwebTech's experts to do the job of making your website not just fully mobile responsive but also load at lightning speed on all devices.
B. Visibility
This is another huge reason that makes your web visitors abandon your mobile site instantly.
Keep in mind:
Whenever someone lands at your website, they look for relevant info, and not being able to comprehend that info forces them to leave your website. Invest in the right graphics, fonts, and visuals.
By right, we mean the visuals, fonts, and graphics that appear appealing when viewed on various mobile devices, from tablets to smartphones.
Consider the instance of SimCity 5.
SimCity's product page's product banner created a cultured space, which made it difficult for visitors to eyeshot relevant information. SimCity failed to attract downloads because of that reason. So, the company decided to eliminate the big promotional banner, and they moved vital information up to higher on their page. This helped them increase their conversions by 43%. What can be a sweeter example?
C. Auto Sliders
Most mobile sites face one common issue – the content's rotating display on the page's front. Autorotation slider or carousel are the terms we use for this rotating display of images and content. These are generally used to catch the eyeballs of users towards various sets of promotional banners.
Numerous industry experts believe that no matter sliders add to the overall attraction of the design, at certain times, it puts off website visitors in several cases.
But why so?
Autorotation makes it challenging for users to click on the desired banner. In addition, large images or files in the autorotation sliders directly mean increased load time. Such sliders may even distract the users.
Therefore, in case you're really planning to get and hold your visitors' attention for a longer time, do ensure that your website's sliders load rapidly and are manually controlled by web users.
Just use fewer banners and ensure that slider navigation is conveniently usable.
That's how you properly optimize for your mobile users. But to do that effectively, we present just three bonus tips worth following for maximum benefits.
Pay attention to the perfect SEO optimization of your mobile website. Choose the most keywords for mobile searches. Optimize your content for your mobile website.
Use mobile-friendly images besides removing any duplicate content from your website. In addition, ensure your mobile doesn't have any error pages, as they frustrate the users.
Keep testing your mobile websites on numerous browsers. Don't forget to ensure that your mobile test is fully mobile-friendly.
So, in case your mobile site is not leading to conversions, we're sure that the tips mentioned above will help you bring your mobile website back on track. In order to perfectly optimize your mobile site, you need to have those perfect resources or tools. Here are a few most notable mobile optimization resources and tools:
– goMobi
– oMobi
– Moz
3) Site Navigation problems
People move around the web by following links. Having broken links on your website is like closing the gate to the parking lot or your store. When you're looking forward to improving your conversion rate, that proves to be a big red flag.
If your visitors fail to get through, they can't buy anything. Google hates broken links because they add to their difficulty of crawling.
An SEO audit is enough to find your website's broken links, permitting you to open that gate to let traffic flow back to your web store.
Remember, broken links spoil the browsing experience of your web visitors. This highly harms your conversion rates. Rather, if your site offers a smooth browsing experience, you'll notice an improvement in your conversion rates and SEO.
4) Quality Content
Undoubtedly a website having rich content helps improve the website's ranking. And if such content is useful, easy to understand, relevant, and informative, it can encourage the visitor to convert.
Useful content highly encourages a user to invest more time going through your website. This also motivates and encourages them to make a purchase. FAQs are great examples of Informative content that can help answer the visitors' questions and equip them with info that can push them to convert. However, your FAQs should be realistic and helpful.
You can use numerous types of content to target web visitors across all age groups and categories and guide them towards your goal, which is conversions.
Good content isn't just filler for your site. It's a crucial attribute of SEO as well and necessary for improving conversion rate. High-quality content ensures that visitors remain on your site for longer. This reduces your bounce rate increases their dwell time on site. These factors high help improve your website's SEO, and greater SEO means more visitors.
Additionally, quality content embraces keywords in the perfect manner without any stuffing, which also helps search engine crawlers perfectly understand your page's intention easily.
Hence, your SEO improves. This can drive more visitors to your site (as a higher rank attract more clicks) and improve your conversion rate.
5) Communicate an emotional value proposition
Value propositions can be described as the promise of the value you'll deliver. They should communicate their value or benefit that the service/product in question will offer. You want to make your visitors feel like they actually want what you offer. You need to generate that "greed of need" in them.
Value propositions take many forms, and you need to try to include many. Use the authority principle—list the names of recognizable brands that have worked with your business. Ensure clear visibility of CTA as soon as people land on the webpage.
Users more likely to convert if they relate to your brand/website on a human level, and most people make their purchasing decisions based on emotions. Your site should appeal to such emotions to entice them. Nostalgia, family, comfort, or security are some of the human value propositions that create feelings in your users lined with your product/service.
Regarding web design, you can take actions like making sure that crucial text appears over a lighter background, as this will help it pop. Also, make potential savings clearly visible by listing reduced prices explicitly.
Pay attention to what's visible above the fold (visible straightaway upon loading the page). Such an effective page will make a great room for two or even more of the value propositions which we mentioned above.
What to do?
We're listing just three crucial points that will help you fully personalize your website.
Location Specific Content – You should create location-specific content to provide a personalized experience to your web visitors. Use geo-location info to offer local deals and news to summon the attention and interest of buyers. This helps to create the customer-website bond with your website's buyers.
Buyer Specific Content – generate new content or restructure your existing content to address the specific preferences, tastes, or needs, of your buyer. Keep in mind; the one-size-fits-all content approach won't work. Do well to create a valuable and personalized content experience for your website's buyers.
Dynamic Images – Dynamic images provide buyers an exhaustive experience of your product at your site. Remember, today's discerning consumers expect businesses to offer real-time product images from various angles to ensure that they are investing in the right products. Dynamic images do exactly that. Therefore, it makes great sense to ensure dynamic images of whatever products you sell on your website.
6) Improve your website speed (Most needed vitamin)
We say it in SEO every time-a poor site speed directly translates to a very poor bounce rate. Visitors want your site to feel responsive and quick.
With so much info so readily at the fingertips, we're less willing than ever to wait for the loading of a cumbersome page. Remove formatting that's not needed and properly format and size your page images, and ensure your page is fully ready to serve your customers when they want it.
Page speed is undoubtedly a prominent portion of the core web vitals, and Google looks to add to their existing search signals ( including intrusive interstitial guidelines, mobile-friendliness, HTTPS-security, and safe-browsing). In simple words, Google prioritizes pages that offer a better user experience and considers page speed a key metric in calculating that experience level.
7) Streamline your page design
Distractions could stop your clients' journey to the test-out page dead in its tracks. Therefore, don't bombard your page visitors with a great at once! An effective, streamlined page design not just looks highly professional but also it'll ensure your customers feel like they're under the control of their site navigation.
Numerous action options and inputs might make your website feel like a complex maze, and it'll raise the risk that potential customers might inadvertently wander into your website's dead-end, develop frustration, and leave.
When we talk bout page design, you have to pay close attention to your visual hierarchy. It's the psychological effect of ranking factors by importance, by how they look. When your visitors land on your page, is it clear right away what the crucial elements are?
People process things visually and judge them rapidly. For sites, that judgment can take place in as little as 50 milliseconds! Besides that, most of your users' first impressions regarding your brand and your site will be design-related (you truly need to agree with that, as you yourself do that, right). Glaring design issues can damage their trust in your brand/website.
In the search for the ideal page design, you must be selecting between a radical redesign to scrapping your previous site and beginning an evolutionary design. Also, optimizing your existing website can be a good choice too.
If your brand is not gonna change, the evolutionary design might be the best choice. Radical redesigns are highly riskier as the outcomes are tougher to predict. However, you may go down the path if you discover that achieving more success with a new website is possible in comparison to trying out of your existing site.
This method is known as the "local maxima," or the point that tweaks and customizes can no longer generate adjustable improvements to your site's existing structure and foundation. You should be enthusiastic about admitting you've reached your website's local maxima and make sure you've continued to implement various design changes until they affect it any longer.
8) A/B test your messaging
The words you're using can have a huge impact on your site and on your conversion rate too. The tone you use must be speaking to your ideal customers and display an authoritative understanding, not only your brand & product or service. However, they prove that how you're helping them as customers, not for any selling motive.
Follow below six steps to efficiently learn conversion copywriting:
Research –

consume time to research your brand-related competitors and how your industry is working. Interview clients to learn about their circumstances and preferences.

Outline and guideposts –

Outline the conversion copy you'll be making and begin with the guideposts, which will guide your content. Now, what's your CTA? Key advantages and features? Your value proposition? What pages do your site requirements, and what messaging should be benefiting you on each page?

Draft copy –

With an outline finish, you can start fleshing out your copy with higher specificity but ensure to avoid jargon and

"

brandvertising

,"

especially in favor of persuasive, relatable content, which efficiently communicates your core message, is crucial here.

Conversion boost –

With the copy written, offer a conversion boost by improving the term "clarity" to keep things highly simple and obvious, optimizing for data to make sure that no question is going unanswered, and optimize for persuasion by implementing techniques, which suit your context.

Revise and rearrange –

Try consuming time reading your copy and return again to it with fresh eyes to indicate issues and fix them. This will sist you spot inconsistencies, disruptions in the copy tone flow, and missing information. Now, getting feedback from some other people can be highly helpful as well. They might indicate issues, which you failed to discover.

Test –

Implement and establish your copy. Also, try to gauge its performance while comparing your previous past copy to discover what worked perfectly and what didn't.
Are you taking a complete benefit of the info created and is available by your eCommerce platform? Most importantly, analytics data remains one of the biggest benefits that online messaging & advertising have over its traditional aspects.
With the help of A/B testing, you can finish past, and present messages and further use your analytics information to discover which one has performed well in terms of open rates and sales. Over time, this will further assist you to tweak your online messaging to close perfection.
9) Offer social proof
In Robert Cialdini's Seven Persuasion Principles, he argued about social proof that it's merely individuals doing what they see other individuals doing. Therefore, we're more likely to try a new restaurant in case we discover that numerous others are eating there as well. The same theory applies to your site too.
However, visitors won't have knowledge of what others are doing on your site unless you display them!
Why must your page readers take your word for it when you satisfy numerous customers, and they share their positive experiences with you online!
Social proof, which indicates the influence that getting famous has on people's purchasing decisions, and in this way, wielding that influence directly on your website can boost high sale rates! Make testimonials and try to be positive with user reviews especially. Also, make it readily available & visible on your website to let potential customers know how you're not using them.
10) Email Personalization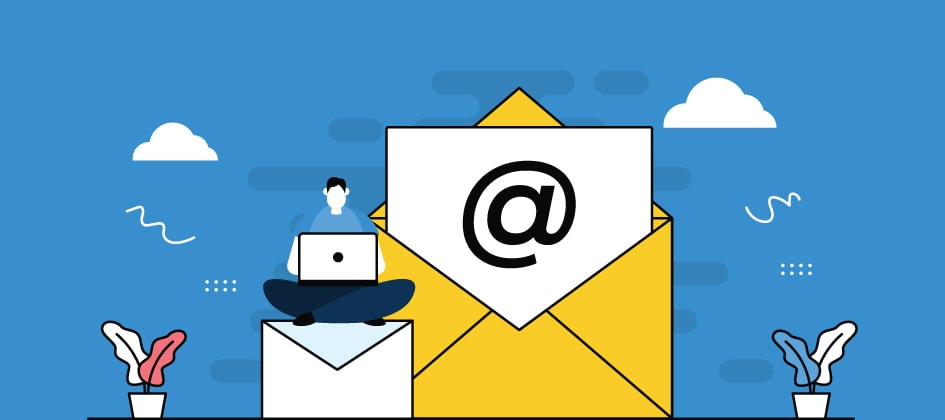 Numerous marketers and businesses nowadays swear by emails. They believe email marketing can be the most effective approach to reach out to potential customers and promote their products/services in today's ever-so-competitive market.
Also, as far as conversion is concerned, 3X times more effectiveness is there in comparison to social media and other channels. However, if you're looking forward seriously to get benefit from email marketing, you must be ensuring personalization. Here are some essential points from which getting help is possible for you to personalize your email marketing.
Content Segmentation
Try breaking your content into smaller prices to make sure the optimal reading experience is there for your recipients. Try making it highly convenient to customers so they can consume the email content like they actually want. In this process, never forget discovering recipients by their real and ideal names in your emails.
Trigger Emails
Trigger emails will assist you to boost 152% higher open rates. Therefore, it makes sense to use trigger emails to your benefit. Do it perfectly and up-sell/cross-sell your products or services via automated trigger emails.
Mobile Optimization
More users nowadays are adjectives on mobile devices to open emails. Because of that, ensuring mobile-friendly emails is crucial. Always ensure that your email design is unscathed, no matter in which device it gets opened to read. It must be highly responsive.
Getting deeper into conversion
Videos are nowadays becoming essential in comparison to ever for businesses searching to make a buzz for their market brand. Everyone seems to be getting addicted to video marketing, be it large players to those only starting out for the market.
This is as videos have the traveling virally potential. In addition, videos are fantastic conversation beginners.
Well, with numerous video marketing tools, tips & tricks easily accessible on the site. Also, it has become so simple to turn your brand videos into revenue streams. Do read the following stats to get assistance about video marketing:
In 2021, online video will gonna make up about 70% of internet traffic.
An average user is gonna spend 88% higher time on a site with video.
After a user watches a product video, 64% of purchasers are likely to purchase the product.
Videos surely offer a better conversion power in comparison to other mediums, according to nearly 70% of marketers.
Email CTR enhances by 200-300% when you include videos in your email.
We're sure now, after understanding the reason for earning high popularity behind video marketing, you can achieve good results.
A few Golden tips
After understanding the video's potential when we talk about boosting conversions, it's essential to understand what's needed and ensure good results. Most importantly, video marketing strategies stood tall among other strategies. The below vital tips will assist you in making the most out of your brand's video marketing efforts.
Targeted Videos

– Now are not those past days when tracking your video marketing efforts was too tough. With technology developing at a quicker pace, analysis data has become a lot easy and creating targeted videos to achieve maximum conversions is possible now. Using YouTube can be an effective, actionable, and well-targeted way for video marketing.

Mobile Optimized Videos

– We've frequently been talking about the most crucial step of mobile optimization and yet one more time, it's essential to ensure mobile optimized videos are what you're implementing to ensure more and more watchers are watching your brand videos without having issues. Remember, 20% of video views come from mobile devices.

Personalized Videos

– Keep in mind, today audiences try opting for personalized experiences in almost every department, be it content or videos. Therefore, you must ensure making personalized videos for hitting the pinpoint of your targeted audiences. Try to Improve videos around common queries of your audiences and give them knowledge about how your business can assist them.
11) Retargeting
As an average, the current conversion rate for the website is roughly 2%. This means about everyone who enters your site for the first time ends up leaving without taking your preferred action.
This is where retargeting arrives at your rescue. It'll assist you in getting those visitors who've already entered your site but click back.
Retargeting offers you another chance to communicate with visitors who recently left your website due to some reason.
Some statistical studies discovered that retargeting might influence conversion rates. The following stats display the website that reveals the importance to retarget in conversion rate optimization.
Retargeted raiders high a 70% chance to convert.
Retargeted ads will surely help in improving branded search exposure by over 1,000%.
49% of brands set aside certain budgets only for implementing the process of retargeting.
With the help of retargeting, continuing the conversation with your potential purchasers is possible and also helping them remember your brand for future buys. You can snatch recent visitors back to your website with the help of tailored messages and provide to convert them into paying customers.
This process of retargeting will keep your business frequently in front of your potential clients providing your business a great competitive edge in today's complex & competitive market.
As an example of Postano, social media aggregation & display platform, the organization desired to lure in prospects engaged in the comparison of social media curation platforms.
Therefore, they built a series of banner ads with different variations & sizes just for retargeting their prospects. Resultantly, they were able to get a boost of 278% of enhancement in conversion rate in only 2 months.
12) Micro-Commitments
Micro-commitments are now another wise way of optimizing your business's conversion rate. Here's a quick definition of micro-commitment: it describes that persuading your visitors is crucial in order to do something in exchange for what you're providing them.
An instance can be asking your subscribers of your articles to tweet your blog in case they wanna continue reading your article. However, why is micro-commitment essential? The answer is highly simple! Micro-commitments will lead to higher conversion.
Let's take the instance of how U.S. President Obama started using micro-commitment to enhance donation conversions.
The Obama campaign broke the process of the donation up into four simple yet small steps. The first step is to ask subscribers to choose the amount they are willing to donate to the campaign.
The strategy worked pretty well for the Obama campaign, and the conversion got a boost by 5%. Resultantly, the Obama campaign achieved an additional $60 million.
In this way, what's the success of using the micro-commitments principle on your landing page and boosting your conversions efficiently? Don't worry; no rocket science is there! Simply follow below easy steps to discover the magic of micro-conversions and covert it as an advantage:
Remember, converting your reader coming to your website for the very first time doesn't mean a feat! Therefore, rather than wasting your time, efforts & resources should be converting the existing visitor into a paying customer, do it wisely to use the principle of micro-commitment.
Invest your efforts, time, and resources in getting your visitors to activate their action-taking mode. Even after converting your first-time visitor to commit something small, more chances are there of converting them later as a paying customer.
Expert Advice
Before going further and trying out the explained tips, it is suggested that every business has a distinctive conversion rate challenge. While some businesses' issues can be solved easily, others are highly daunting and too difficult to manage.
So, analyzing carefully is crucial in order to discover which conversion rate challenge the business is getting affected with. This will assist in making your conversion rate process of optimization too easily and conveniently.
The Conclusion: When should I use each one?
No matter which marketing strategy you implement, timing is key. For obtaining all these ideas, you must be using them in the ideal stages of the conversion funnel:
TOFU (Top of the Funnel).

This time is to promote awareness of your existence and brand and the issue you deal with. In this one, reeling your potential clients is possible with display campaigns adapted to their preferences and requirements, video ads on social media as well as useful content, which answers their needs.

MOFU (Middle of the Funnel).

Your destination here is to display to people how making a decision easily is crucial. Try achieving the best from A/B testing tools to enhance your email CTRs and opening rates, try using lead generation features, especially on social media, and try retargeting with your users' activity data.

BOFU (Bottom of the Funnel).

In this phase, you have to describe why your service/product is the most profitable option. SEM strategies (don't forget to include your complete date on your landing page), social ads, and on-page SEO techniques. Use lookalike audiences in order to improve results. It's a great assistance in this phase.

All throughout the funnel:

Smartphone optimization and affiliate marketing are your comrades during the entire process.