There is no doubt that PayPal and credit cards are by far the most popular payment methods used today, but digital currencies like Bitcoin are increasing in market share every day.
This is your complete guide on the new accepted payment methods for the E-commerce stores which your website visitors would prefer. We are going to cover the top payment methods in terms of features, fees structure and popularity.
Moreover, we will explore the current trends of digital currencies and why they are becoming more accepted by consumers.
So, if you are looking to provide your customer's with a more convenient buying experience, you will love this post.
Let's get right in.
But PayPal works for me, Why Do I Need an Alternative?
Paypal is seen as the dominant player in the market and is usually considered the standard method for paying people and sending money online. The reason for this is that it has been around the longest and has spent hefty amounts in an effort to build up its brand, secure its system and provide standard functionality. However, it doesn't mean that it is the best and there are no alternatives available in the market. Here's why you should look for an alternative to PayPal.
PayPal is not for everyone: Some of your clients can't use or do not want to use PayPal. A common reason is that they might not be in an area where PayPal payments are accepted or they've had a bad experience in the past using the platform.
High Transaction Fees: The transaction fees you pay to PayPal can really start to add up, especially if you are working with larger transactions. Paypal is fine, but only for smaller transactions. If you check international payments, they charge meticulously large amounts and combine that with unreal exchange rates, you will have a hefty overhang which will dig up a big hole in your profits.
Holding Your Payments: PayPal has a tendency to put your payment under review for no apparent reason or block your account altogether. Which means you can't access your funds until they unblock you and the lack of funds can leave you defenseless. In addition, they also take a deposit when you report a fraud or put 20 percent of your account money in rolling reserve without any confirmation and much much more.
Of course, PayPal is the Top Dog and integrated with lots of services, but ultimately what it comes down to is protecting your cash, reducing your costs and getting hassle-free usage for you and your clients. This is where digital currencies and other wallet options come into the picture.
How Are digital currencies Changing E-commerce?
When we look at the future, we see Digital Currency as a revolutionary technology which allows a person or an institution to transfer money more securely, instantly and without paying fees to the middleman. As Digital currency is becoming increasingly popular, it has potential to expand into new e-commerce markets, changing the way people buy and sell products or services.
From Programmable money to new types of payment methods, here are the new ways that are likely to change the e-commerce industry as we know it.
Faster, Cheaper and More Convenient – The way banks transfer money today is archaic. It takes up to a week for international bank transfers as most of the time separate banks are involved and they have their own clearing process with high transactional fees. Now, comparing it to a Digital currency like BitCoin, transfers take place in seconds without any additional charges, safely from anywhere which makes it extremely convenient.
Boost to global remittances – Every year, immigrants from developing countries send home money in billions sometimes even exceeding foreign direct investment. On average, the international transfer charge is between 6 and 10 percent which is a substantial burden for the average person. With Digital currency in the picture, normal users can send money directly to their families mobily and they only have to pay the currency exchange fees.
Now, let us explore the top payment gateways which are prevailing nowadays.
#1 Bitcoin – Most Popular Digital Currency

Bitcoin has changed the way we think about money and value transfer. Bitcoin is considered the most well-known of all digital currencies. It's really fast, easy and cost-effective. Bitcoin provides a flexible way to make quick and cheap online payments without the need to use any traditional banking channels.
Just look at the Confirmed Bitcoin Transactions Per Day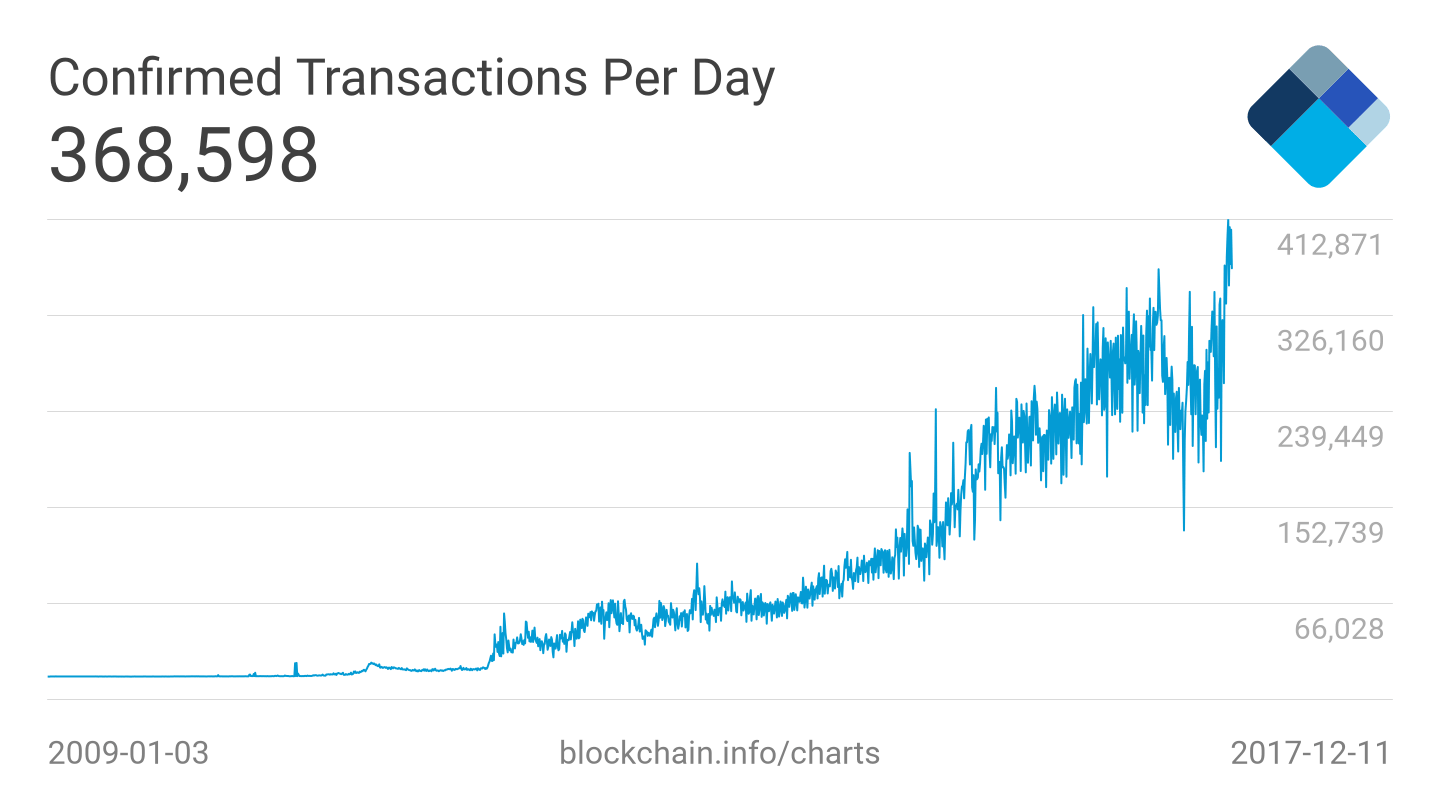 This trend is really self-explanatory about the usage of the currency. You can take advantage of so many benefits with this digital currency. The biggest advantage being that there is no interference from any government body. The money earned is yours only. Let's explore all the key benefits involved with this currency.
Key benefits:
More convenience for buyers: Bitcoin payments offer flexibility for buyers as the spending of Bitcoin increases day by day.
Say Good-Bye to Chargebacks: It can be very difficult managing your credibility at payment gateway(PayPal & 2co) as frequent chargebacks and fraud checks really tarnish your reputation as a seller. With bitcoin payments, you can forget about having any chargebacks as all payments are irreversible.
POS applications: You can easily setup a bitcoin payment processor, like CoinBase or BitPay, in your retail store using portable devices via a mobile app.
Quick payments over the Globe: Bitcoins can be transferred from one wallet to another within just 10 minutes, without any limits.
No PCI compliance required: No extensive security checks, extra PCI compliance regulations are required for accepting Bitcoins.Your payment processor manages the required security of your Bitcoin wallet.
Fees:
Bitcoin payments have low to no fees and all transfers from wallet to wallet are completely free. Whenever, you convert to local currency, the exchange charges 1% to 2%. Again, this can be done with easy clicks at your payment processor Dashboard.
Top E-commerce Stores Accepting Bitcoins:
OverStock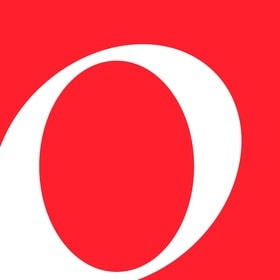 Expedia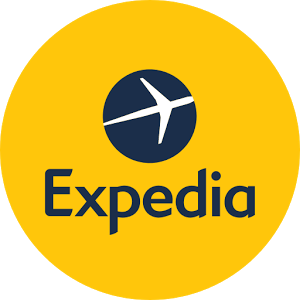 Shopify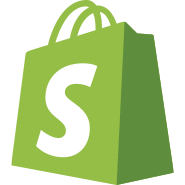 #2 Venmo – Make and share payments with friends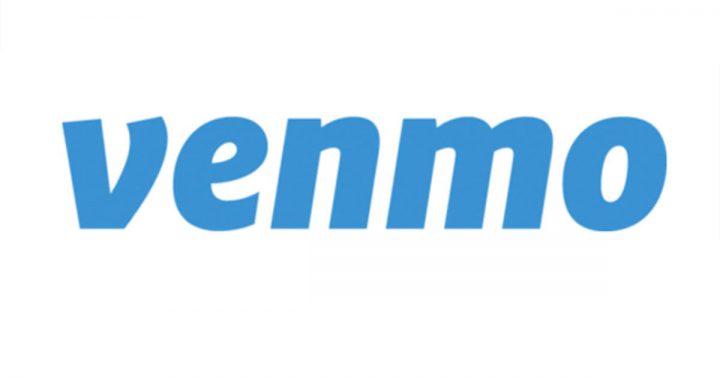 Venmo is a payment service owned by PayPal Inc. It is limited to US customers only. The transactions can be made using a mobile phone app or web interface. The transactions can take one to three business days to get completed.
Key benefits:
Social Payment Service: Venmo allows you to exchange payments with people in your social circles, it works like a social payment service. It provides users with an easy-to-use interface and a mixture of digital wallet and a social media feed.
Fully Secured: All of your data and transactions are completely secured and sent over a 256-bit encrypted connection.
Available for US Citizens: You can send money to your family and friends in the US with just a phone number or email, they can simply create a Venmo account to claim the payment.
Venmo App: You can easily install the App on your smartphone and link it to your banking account or a debit/credit card. Once this is completed, simply find your friends and send the payment.
The App works directly with USA banks so all Venmo payments can be cashed out into your bank account overnight on business days. Or you can just keep it in your Venmo wallet.
Fees:
When you send money using your Venmo balance, Bank account, debit card or prepaid card, there is no transaction fee – It is completely free.
If you send money using a Credit Card, you need to pay a 3% transaction fee.
Receiving money with Venmo is absolutely free.
Top E-commerce Stores Accepting Venmo
Forever21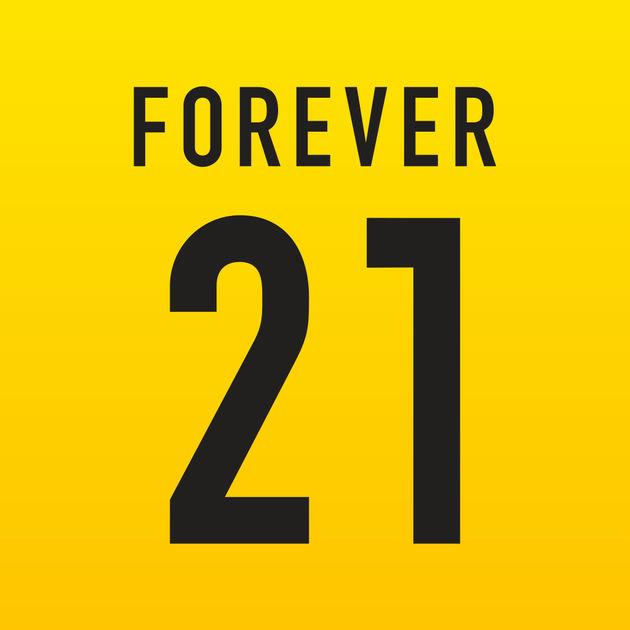 JCrew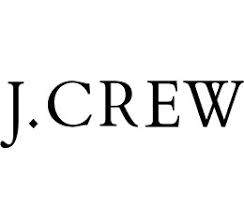 Esty
#3 Amazon Payments – Easy Mobile Pay and Quick Integration

Amazon payments is not just limited to selling on Amazon, it can be integrated in many different ways and allows people to pay for goods and services conveniently. It is the safest, easiest and most convenient method for users to receive money.
Users can also send money via a Automated Clearing House. Most consumers have an Amazon account, so your important information has already been stored. When a customer makes a purchase, they will automatically go through Amazon's checkout. Therefore, they will use their Amazon credentials, which makes the checkout process more convenient and reliable.
Key benefits:
Convenient: Customers can directly use their Amazon account to make a purchase. They do not need to signup, enter any additional details, shipping addresses or payment information. This makes it simple to use and much more convenient for customers.
Reliability: It is the most reliable option from a customer's point of view. The secure and familiar checkout experience will help your business grow so you can sell more goods and services.
Purchase Protection: Your clients will feel more confident buying from your site knowing that they have the same protection under the Amazon guarantee that they have when they shop on Amazon.com.
Information privacy: Your payment method information will not be shared with merchants who accept Amazon payments. Your information will remain completely secured, even from the seller. Moreover, your Amazon transactions are linked to your Amazon account. The changes you make are automatically synced between Amazon pay and your Amazon account.
Payment method: Any payment method available on your Amazon account can be used with Amazon pay. Only Amazon gift cards can not be used when you make the purchase with amazon pay on third party websites.
Fees:
The Amazon charges for Domestic and International payments are slightly different:
Domestic Payments in US: There is a flat fee of 2.9% on every transaction + An additional 30 cents per transaction
International Payments in US: There is a flat fee of 3.9% on every transaction + An additional 30 cents per transaction
Top E-commerce Stores Accepting Amazon Payment
MidWest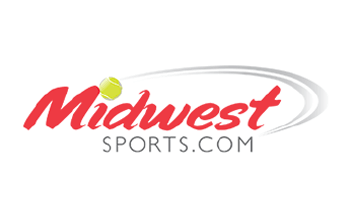 Merrell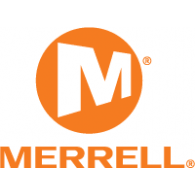 Lulus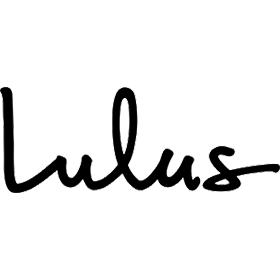 #4 Google Wallet – Clean person-to-person payment

As the biggest player in the online space, Google naturally has its own payment solution – Google Wallet. It is the most simple, elegant and easy way to accept payment.
Google Wallet is an online payment service that allows users to send safe, simple and speedy money transfers from their browser, smartphone, or Gmail account. You can simply store credit cards, debit cards, loyalty cards, and even gift cards to your account.
Key benefits
Speed: Google Wallet offers the advantage of processing payments more quickly than if you had to pull out your wallet, find your card, hand it to the clerk, have them run the card and then finally sign the receipt.
Receive money from anyone: They don't need to have the Wallet app installed, just an email address or phone number is all you need.
Automatic transfer to your bank account: Google Wallet automatically transfers your received payments into your bank, safely and securely.
Payment through the web or a mobile app: Customers can pay through Google wallet's website, or through a mobile app on their smartphone.
Fees:
Google Wallet does not charge any fees.
Note: that you can't use Google Wallet if you're a registered company (e.g. a Limited or LLC entity) but you can use it if you're a sole proprietor.
Top E-commerce Stores Accepting Google Wallet Payment
JetBlue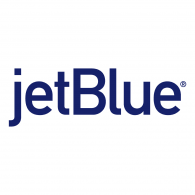 Disney Store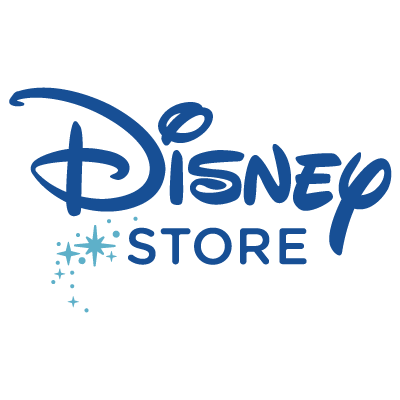 Wegmans
#5 SKRILL – Secure, Simple, Quick
Skrill (formerly Moneybookers) is an electronic commerce business that allows payments and money transfers with a primary focus on low-cost international money transfers. They are trusted by millions worldwide for all kinds of online payments and have reached nearly 200 countries with 40 different currencies, making digital payments simple, secure and quick since 2001.
Skrill is one of the most popular and simple alternatives to PayPal and the service is great for universal merchants since you're allowed to transfer your account balance onto a prepaid debit card almost instantaneously.
Key Benefits:
Free Setup: Creating a Skrill account is totally free and can be done instantly.
Do more – Pay Less: Using your Skrill wallet to pay online at a retailer that accepts Skrill is totally free. Receiving money into your Skrill account is totally free. When you send money, they charge 1.9% of the amount sent with a cap of 20 Euros.
Send Money Easily: Sending and receiving money using Skrill is hassle free. Just login to your account, enter recipient email address, select your currency and amount to transfer, confirm and send. It's that easy!
Rapid Transfer: Rapid Transfer is an instant bank transfer payment option which allows you to instantly deposit money from your bank account using just your bank credentials directly to your wallet. Currently, this service is limited to European nations only and accepts 7 currencies.
Fees:
Skrill mainly focuses on low-cost international transfers. Transfers between Skrill wallets are absolutely free and you are never charged on any received transactions. They do charge 1.9% when you send money with a cap of 20 Euros. Skrill's fee structure has lot of variety depending on the upload fund method you use.
Top E-commerce Stores Accepting Skrill:
eBay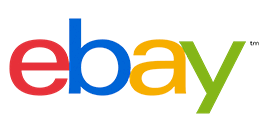 Shopify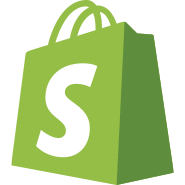 Yancor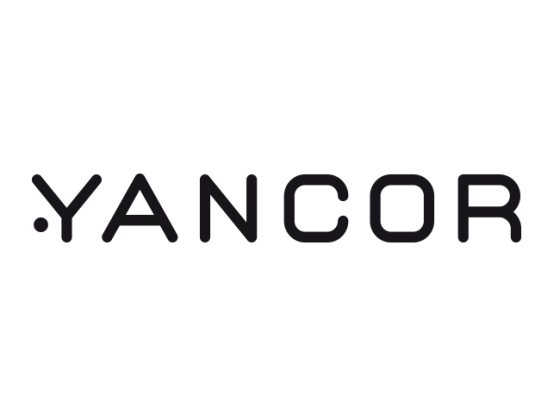 Conclusion:
To quickly summarize this post, you now know all the top payment methods that buyers prefer and the top stores who are currently accepting Bitcoin as a payment option. Not only that, but now you understand why your e-commerce store should consider integrating new payment methods and how digital currencies are changing the way people transfer money from account to account.
Take a moment to speak your mind and share some of your thoughts on the topic in the comment section below!