Talking about the most dependable website building platforms out there, WordPress is still the "unconquered king Alexander" of the market, and no one is even close.
However, in such a fast-developing market, uncertainties always keep on knowing the doors, and considering the current number of websites being shifted to Magento from WordPress, we certainly expect a hot competition.
Magento has brought such luxurious features that it's attracting more attraction than ever, and WordPress isn't able to match Magento's speed of evolution.
So, why choose Magento over WordPress in 2021? Is there really a big reason, or we need to keep walking on the path that says – "old is gold?"
We're exposing a few "behind the curtain" negatives of WordPress and cherishing a few departments where Magento heavily dominates over.
Ready for the comparison game?
Why choose Magento over WordPress in 2021?
We have no means to criticize WordPress, but the negatives need to be exposed.
But before that, should we roll our gaze over the legacy?
When we talk about choosing the most impressive platform to create your website with, WordPress is the name, which every time pops up. This open-source platform referred to like WordPress, is the very first choice of numerous bloggers for crafting interactive websites.
Around 75 million sites depend on it.

WordPress powers almost ⅓ rd of the total websites

37 million searches are there for keyword every month

There are over 45,000 useful plugins.
WordPress: Negatives that everyone should know in 2021
While there are benefits to using WordPress premium, a few drawbacks are there too. Expense is a major difference, as clients are paying per month fee for additional features. The other major cons are that there are limitations to the themes and plugins customization.
1) The Cons of a WordPress Multisite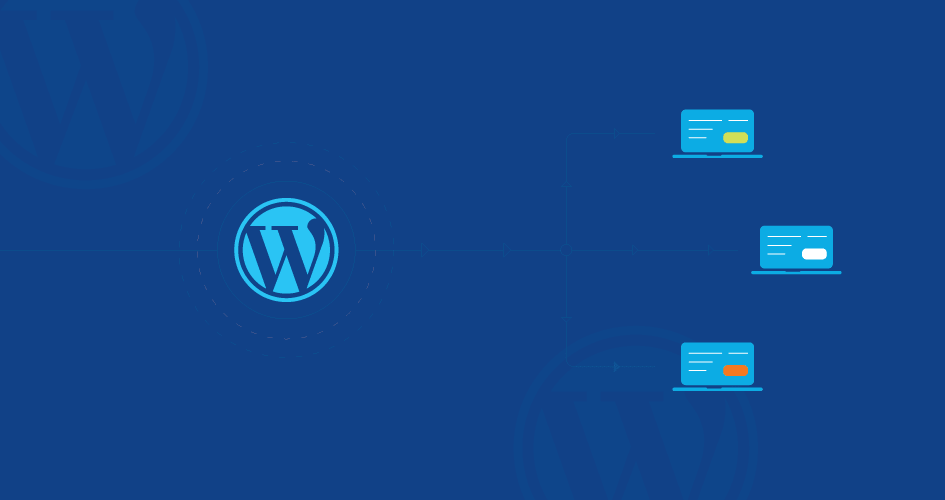 Person site administrators are not able to install/uninstall themes and plugins, this limitations site administrators power.

Not every plugin of WordPress works on multisite. Normally, most plugins are just built for a single site, and this might lead to further conflicts.

A hacker might break down, or just downtime on your server might also affect all of the sites.

Big traffic in a single site might affect the speed of all of the other hosted sites of the server, for bandwidth reasons but also as all sites

A data breach will include all the essential data of all the sites.

Share a similar database.

Not every single of the hosting plans supports multisite.

In case a theme/plugin is updated, then it will for all sites get updated on the network. Changing versions between websites could lead to data loss or complications.

In case separating users on different sites is what your intention is, then still Multisite can lead to protection risk because the themes/plugins might get easy to track or break down through them.

If the number of sites enhances, handling it within a multisite installation might be crucial.

If you wanna test out some new plugins/themes features, then for a single website administrator is tough to work as he can't deactivate/activate or delete/install it since this can be done just via the Super Admin user.

There could be some purposes that make you need to change a multisite installation into a single different site installation: for instance, if a site becomes too huge, or just the number of sites enhances too much, then it will be making the entire system slow. To switch back from the multisite installation system to a solitary site is tough to accomplish.
2) Not suitable for eCommerce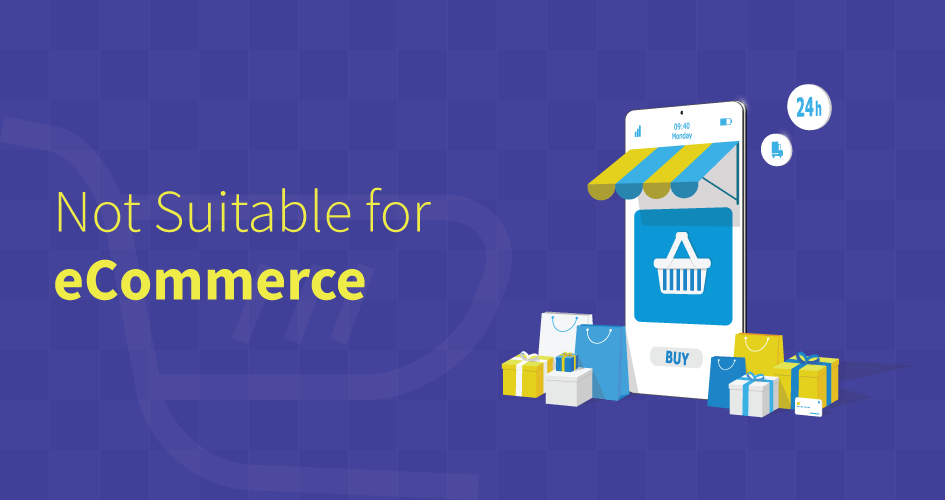 Limitations to the support for e-commerce problems
As users must install WooCommerce to begin the e-commerce store, the backup/support for the plugin is not as ideal as for the platform itself. In case they get free of the things that might go wrong with the storefront, then a requirement to approach third-parties or professional WordPress developers will be required to get things done.
The theme must be compatible with the WooCommerce plugin
Hundreds of free and premium themes are available there on the WordPress repository, which can be downloaded easily and installed on your site in no time. However, if WooCommerce is used for creating the store, then the theme you'll be using should surely support the plugin.
Thus, the website owners must discover the ideal e-commerce theme for WordPress, which is reliable enough and authentic. Otherwise, your website might end up crashing and cause errors.
Security issues
Whenever it comes to data privacy and security, users have to redefine and rethink their strategy to make sure that all the required things remain secured. Due to WordPress's popularity, the black-hat hackers are targeting the platform more frequently.
They keep on discovering the vulnerability in WordPress to hack the sites on this platform. That's the reason WordPress updates frequently. The WordPress plugins get updates to avoid such problems as well.
The thing here's that you'll require to check daily if any updates are available for the plugins, WordPress, as well as themes. If things aren't updated, the website remains somehow deficient.
Limited functionalities for big e-commerce stores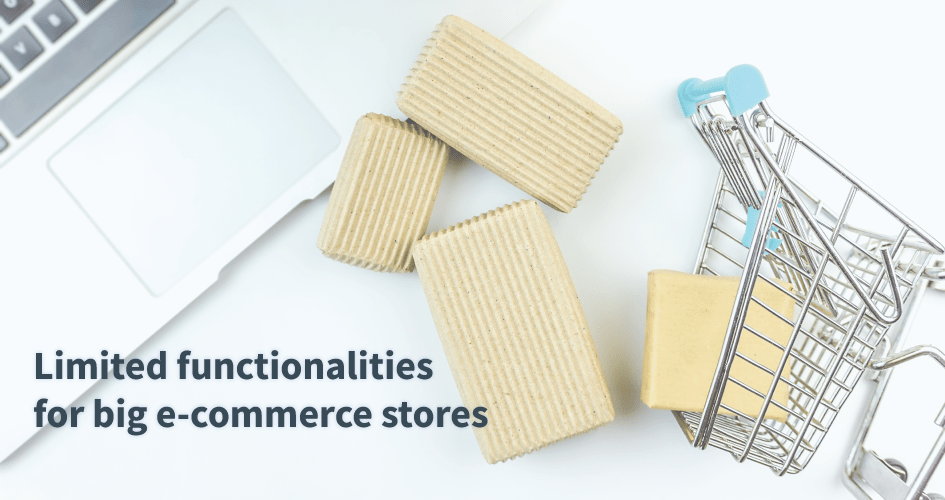 While WordPress permits modifications of many things and features, there's room for a ton of things to be enhanced. Huge e-commerce stores many times require modern or particular functions which cannot be added. It's due to the WordPress API putting some limitations even for the web developers.
Untrustworthy themes and plugins
Online retailers cannot afford to risk the security and data of their stores. To make sure that they're utilizing high-quality and secure themes, they've to utilize the plugins and themes from well-known and reliable sources only.
When there are a tremendous amount of plugins and themes available for free, not all of them are trustworthy. Because the cheap and free themes and plugins do not really offer support if the problem arises, these products should be utilized very carefully.
3) More Expensive
Having a monthly charge for utilizing WordPress premium is an obvious disadvantage, especially when many main functionalities are already accessible in the free version. There are 4 unique types of plans, including one for personal utilization, one for premium users, one tailored for entrepreneurs, and one for tiny businesses. Every plan includes its own price tag.
4) Customization Limitations
Users could modify the core functionality of the WordPress premium websites. However, they're not capable of manually uploading plugins or themes.
Instead, they select from a variety of lists of compatible plugins and themes, which are accessible to them with the monthly charges. Business and Premium users are permitted to add customized CSS and JavaScript.
5) Frequent Updates
While updates often might offer much-required changes, they could become something of an inconvenience. Besides that, these updates could make your WordPress website protected, more web browser compatible, and mobile responsive; however, the updates could lead to a loss of data when not done carefully; creating a backup manually is necessary.
6) The Speed of the site
WordPress websites have tons of plugins and generic codes for incorporating functionality inside the website; thus, it can make the website respond pretty slowly, reducing the loading time.
When users find that the website does not respond well and is taking time, then they'll consider going for the alternatives. It's always best to consider utilizing high-performance hosting to get rid of potential problems like this.
7) Excess of plugins
Plugins are there to improve the functionality of the website. However, they can work the other way round as well. Utilizing tons of plugins would drastically affect your performance of the website, making it quite slow and reducing the response time. So, try to refrain from utilizing plugins, and with every update, uninstall the ones that aren't working or not required anymore.
8) Frequent updates
Frequently updating your website may hamper its features and functionality. Updates make your websites more improved. After every update, a few functionalities of the website do not work.
For instance, plugins may stop working, and you require to uninstall the old ones with new ones. Before updating your website, ensure that you've got a backup of the website in the case when the update isn't successful; you can restore to your previous backed-up version very easily.
9) MySQL as Database backend
WordPress utilizes MySQL as a database backend that is less secure, thus, susceptible to any cyber-attacks and could easily be vulnerable. Until the 3.9 version, the important and private data was stored in the MYSQL driver; however, now it utilizes MySQLi.
10) Suboptimal for SEO
SEO makes your website stay at the top in the search engines and makes it pretty visible for all users to access it. You do not have to code for that or depend on outsourcing or developers for external assistance; just install the required plugin and improve the performance of the site.
Magento 2: How it manages to dominate in a few departments?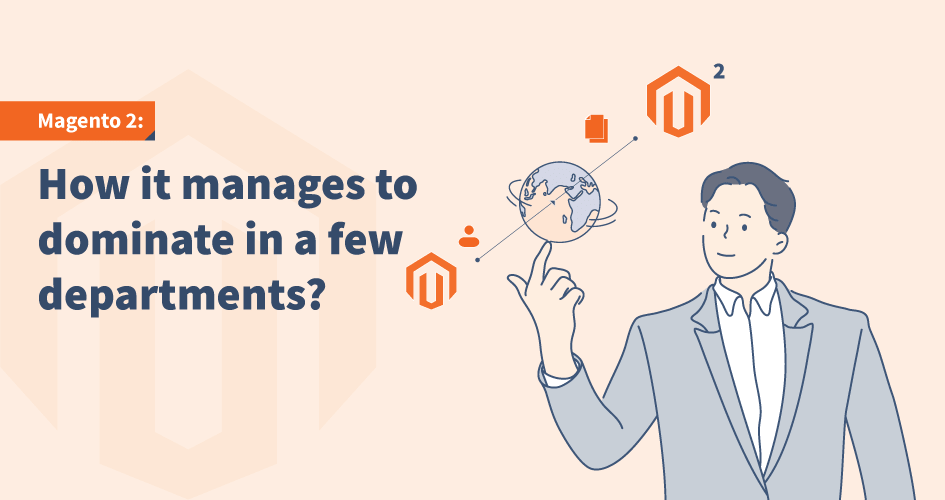 Obviously new technology gains fame only when it has got something extra over the previous one. WordPress is ruling since years, but there are some considerable flaws, which we discussed up there. Now, it's the time to figure out what all does Magento have to prove itself a better choice than WordPress.
1) Magento 2 has enhanced performance and scalability
It's a fact that the new Magento 2 performs better than the old Magento 1 in every use case. It includes an improved indexer, which helps to increase its query performance.
Indexing is a strategy utilized to transform merchant data like prices, catalog data, stores, users, etc., by making index tables and updating them daily to help enhance the performance and the query speed of the web store. Magento 2 utilizes Varnish cache, the impressive HTTP accelerator tech that makes it smoother to cache requests.
This makes it pretty easy for more than one admin user to make and modify e-commerce product details without any kind of data conflicts with Magento 2. Magento 2 has enhanced scalability and performance because it:
Increases server response times for all site activities

Optimizes web-pages for quicker delivery

Improves database scalability and flexibility to handle peak loads

Enhances efficiency of backend operations
The actions above lead to Magento 2 is capable of:
Delivering almost server response times for the catalog browsing

Processing 39% or more orders in an hour

Having an add to cart server response times that could be up to 66% faster

load 30% to 50% quicker than Magento 1; Magento 2 comes with a performance toolkit that allows you to make performance test scripts.

Have an end-to-end checkout time that is 51% faster.
2) Magento 2 has enhanced checkout process
The checkout process is essential to eCommerce sites because it's one of the facts that regulates whether you create sales or not. This is a major reason why a ton of users abandon their carts.
As per a survey carried out on the top eCommerce sites like Amazon, Walmart, Wayfair, Assos, Crate & Barrel, etc., it's reported that 69.23% is the average documented online shopping cart abandonment rate.
Shoppers abandoned carts for different reasons like:
There are some payment options

The checkout operation is very slow to load

There are some shipping options.

They're forced to make an account to view products.
A Baymard Institute Research showed that it's possible for an eCommerce site to obtain a 35.26% growth in conversion rate if it enhances its checkout process. Magento 2 takes good care of this issue. It's developed with an enhanced checkout process which consists of a two-step process instead of the 6 step process of Magento 1.
In Magento 1, a shop owner has to go through 6 stages before they could finish the checkout process. This comes with the Checkout method, shipping information, billing information, shipping method, order review, and payment information. It's not skippable on any of these steps on the checkout page.
But how does Magento 2 shine more?
But, Magento 2 has a good checkout process with just two steps, which are shipping, review, and payments. These are shown on two unique pages. This two-step operation simplifies your checkout process and enhances customer experience as well.
Furthermore, Magento 2 offers a way for users to be recognized as guests, so they do not have to make an account for seeing or reviewing any product. This generally eradicates the registration or login form that's needed for users to proceed to the checkout page.
It provides a dynamic shipping price- shown as per the country, postcode, or region. You could easily implement your payment way inside the checkout in Magento 2.
There are unique payment options accessible that come with Braintree and Paypal. You could do your own payment modules with easy implementation with any retail checkout platform. Magento 2 checkout operation consists of order summary as well. This is where you would see the summary of the shipping details.
This makes it pretty easy for you to see each thing you ordered before you go to the web page for placing your order. All these functionalities help to deduct checkout friction and improve customer experience.
It puts users in control of the entire checkout process. It deducts the time it generally takes to checkout, grows your conversion rate while decreasing cart abandonment.
3) Magento 2 is Mobile Friendly
The internet keeps changing the way information is accessed. Years ago, you could only browse on the computer. But now, you could browse on any devices such as laptops, mobile, watches, tablets, etc.
There's no better time to ensure that you've got an eCommerce site that is more mobile-friendly than ever. The truth is, Eighty percent of internet users use a smartphone. Sixty-two percent of smartphone owners have made a purchase online utilizing their mobile device in the last six months.
The Magento 2 administration panel is touch-screen friendly. So, this makes it smooth to manage your store utilizing your smartphone or tablets. A smartphone-friendly eCommerce site makes your site user-friendly, appealing, and quite easy to navigate irrespective of the resolutions.
Magento 2 makes your site stand out in this regard. You're sure that your consumers could view your product and place their orders easily on your e-commerce site.
eCommerce dollars now comprise ten percent of all retained revenue. Lucky for you, Magento 2 is pretty mobile-friendly with a very responsive design theme and also mobile friendly checkout. You could make your eCommerce website which is supported by unique devices, including mobile, utilize any screen resolutions.
You could make mobile-friendly apps. Magento 2 has easy to utilize apps that would increase your conversion rate very quickly and make your sales increase in no time.
4) Magento 2 is easy to upgrade
Suppose you're running an eCommerce site; you require a platform that makes upgrading easy. This is just because not updating your eCommerce site could put your business at risk.
This is due to no eCommerce platform is entirely perfect. New issues come up regularly, and when they're discovered, they're generally reported to the team which developed the software. This action basically necessitates the release of the new version, which resolves the bugs.
If your site isn't easy to update, you'll have security flows, and this could be exploited. It could slow down your store or make attempts for users to break into them.
Magento 2 is smooth to upgrade. There'll always be a process to enhance the platform and offer security patches to assist retailers in staying protected. This involves the release of the new versions from time to time.
The update helps to enhance your and your customers' eCommerce experience. When your user experience is boosted, it will enhance your sales by increased efficiency. This would make an enjoyable experience for your users.  When your users are happy, they'll keep coming back to purchase more and more from your site.
Regular upgrades also mean experiencing exciting new features. If a new version is released, developers tend to look for how to include new features and enhance old ones to provide a better user experience. All advantages are available in Magento 2.
5) Key integrations that win your heart
The Magento 2 extensions are a medium that helps you to carry out essential activities in the eCommerce stores. It enhances the functionalities and the features of your web store. A ton of merchants are utilizing them to run eCommerce stores.
It permits you to personalize and customize your e-store as you desire. The Magento 2 extensions come with payment gateways like Braintree, Paypal, etc. This provides your customer's payment options to select from. It improves sales as well.
There are unique payment extensions like:
Realex Payments extension

PagSeguro payment for Magento 2
Customer loyalty and persuasion programs extensions like:
Stock and price countdown

Upsell and cross-sell popups

Free gifts and coupons
6) Instant purchase
The instant buy function helps users to place their orders quickly and easily without going through the basic checkout process. When a user visits your website to buy, and they click on the instant buy button on the item detail page, they're redirected to the confirmation page where they could place their order directly.
The instant buy utilizes Braintree Vault that is accessible on Braintree CC (credit card), PayPal Payflow pro, and Braintree PayPal and for stored payment details. This helps you to cut down the number of times it would take to place an order by ninety percent. It is pretty good for mobile users as it makes it quite easy to place orders.
It helps to promote quick purchases because users could easily place their orders on the go without worrying about checkout processes. An online study has revealed that 88.6% of US citizens have fallen prey to spontaneous online shopping. That means you'll make more sales.
7) Email marketing automation
One of the advanced features is the dotmailer email marketing automation of Magento 2.2. It permits merchants to make campaigns quickly in a few minutes.
You could make automated campaigns through Push email, SMS, and using other channels and handle transactional emails for the Magento stores. Dotmailer's toolset is very easy to use. In case you require their assistance, they provide 24×7 to solve customers' issues. You could test out dotmailer just by signing up for their free fourteen days trial.
8) Advanced reporting
Reporting is essential to your success in the E-commerce business. The new modern reporting functions offer you twenty reports through its web UI. You find it in your Magento administration panel.
This function offers you insight into 3 critical locations, such as customers (the number of registered users), orders (the number of orders, taxes, and AOV and shipping charges collected), and products (amount of items orders and which item sells best).
The report gets updated continuously to show you updated data. This function offers you the data, insight, and metrics you require to better handle your e-commerce store.
Shall we conclude?
We agree that WordPress is far ahead of platforms like Magento, Shopify, Joomla! And so on, but there are certain departments where WordPress needs some betterment, and that's where Magento hits a home run.
For eCommerce, Magento is shinier than WordPress, and for ambitious folks who don't want "lack of flexibility" to hinder their success, we'd recommend Magento over WordPress.
Now, one may ask, "how can someone exclaim WordPress to be less flexible?"
Our answer would be – flexibility is there with WordPress, but you can't foresee the cost. Also, you can't foresee the complexity that comes with the flexibility!